San Francisco Bay Area
City by the golden bay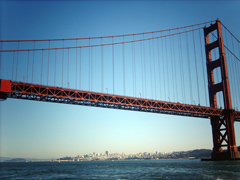 San Francisco is home to several national historical parks, memorials, sites, recreation areas, and a national seashore.
Visitors to National Park Service sites in the Bay Area can experience the history of the region through the homes of famous American writers, scenic vistas, recreational areas and seashores, historic military sites, and even a world-known historic prison.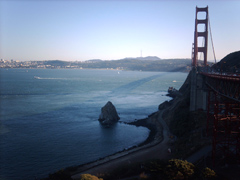 There is so much to see and do at National Park Service sites in the region. Visitors can marvel at the scenery, bicycle, hike, stroll to lighthouses, sail and boat in the bay, visit an historic old federal prison, tour former military installations, watch for whales along the Pacific Coast, and study American history.
These sites in the Bay area offer recreation opportunities, history, and culture. Our feature stories and photographs will help you tour the area….
Latest Stories