Acadia
One of our oldest parks
Acadia National Park is located on Mount Desert Island, Maine, just off the mainland in the northeastern-most part of the United States. Its headquarters and primary visitor center are near Bar Harbor, Maine.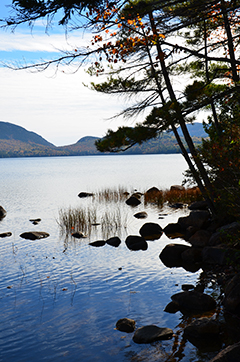 The park, created from donated land a century ago, came into being in 1919.
It was originally known as Lafayette National Park and includes the highest mountain on the Atlantic coast.
There are numerous bicycling and hiking trails that also serve horse-drawn carriages.
Acadia's carriage road system was built by industrialist John D. Rockefeller Jr., and is quite popular with visitors.
The park offers opportunities to bird watch from spring to fall and leaf-peep in the fall. Visitors can check out the night skies, camp, and boat.
Rock climbing, fishing, and horseback riding are also common activities.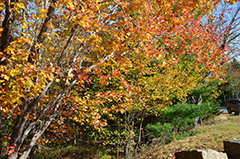 We invite you to take a look. And we hope you will enjoy our stories, photos, and multimedia from our visit to Acadia National Park, Bar Harbor, and the state of Maine.
And we hope we provide some helpful ideas for your own visit to the park.
Latest Stories