Channel Islands
Island paradise
The Channel Islands National Park and Channel Islands Marine Sanctuary are in the Pacific Ocean waters of Southern California. The park consists of five islands located just north and west of Los Angeles.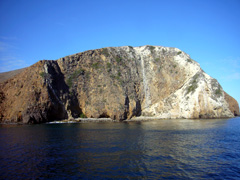 They are Anacapa, Santa Cruz, Santa Rosa, San Miguel, and Santa Barbara islands. The region is filled with natural beauty and diverse marine wildlife. Visitors may see sea lions, numerous seabirds, foxes, and dolphins.
Our writers and photographers explore the Channel Islands National Park, located about 20 miles off the coast of California in this section of our Web site. In it, you will find stories, photographs, and multimedia content that highlight some of the most interesting places, activities, and people.
We share what we have learned about the park's environment, the history and culture of the islands, and what visitors can do while visiting.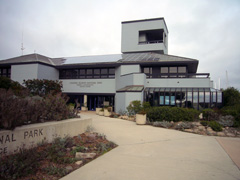 Our work is centered on the plants and animals of the island, on hiking and camping, and on island geology of the eastern section of Santa Cruz Island, but we also offer stories about getting to the islands from the mainland as well as activities in nearby Ventura.
We hope you will enjoy what we offer and that we can provide some ideas for your own visit to the park.
Latest Stories