Santa Monica Mountains
An urban park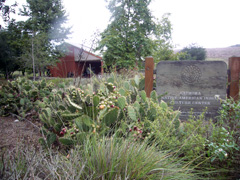 The Santa Monica Mountains National Recreation Area is an urban park located in Southern California, perhaps an hour's drive north of Los Angeles on I-405 and U.S. 101.
This vast area rises from the Pacific Ocean and covers a range of mountains running for miles inland. Winding roads, valleys, and breath-taking vistas draw visitors from Southern California as well as across the nation. The recreation area was established in 1978.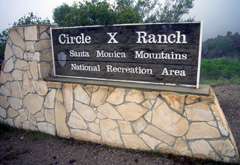 Our writers and photographers explore portions of the large recreation area with such remarkable geographic diversity in this section of our Web site.
In it, you will find stories, photographs, and multimedia content that highlight some of the most interesting places, activities, and people.
We share what we have learned about the recreation area's environment and its history and culture.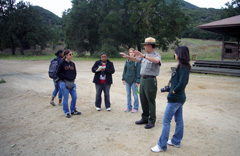 Our work is centered on three main locations of the recreation area.
We look at the Paramount Ranch, site of Hollywood film-making since the late 1920s, at Circle X Ranch, a former scout camp now host of events such as the annual cider social in the fall, and Rancho Sierra Vista / Satwiwa, once home of Native Americans such as the Chumash and Tongva/Gabrielino cultures, and more recently, modern ranching.
We hope you will enjoy what we offer and that we can provide some ideas for your own visit to the park.
Latest Stories