Zion
Gorgeous Utah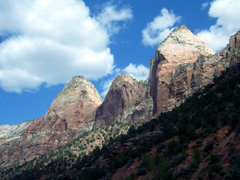 Zion National Park includes a wonderful river-carved gorge located in Southern Utah, a drive of about three to four hours to the northeast from Las Vegas.
The Virgin River runs through the canyon, first from a narrow point but later to a wide and vast canyon.
The results are tall canyon walls for climbing and viewing, trails for hiking, and a waterway for kayaking.
The park offers much in the way of natural surroundings.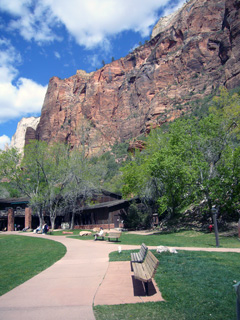 Visitors can see tall pine and fir trees, juniper, and cacti.
Changing terrain creates diversity in the landscape. Our writers and photographers explore Zion National Park in this section of our Web site.
In it, you will find stories, photographs, and multimedia content that highlight some of the most interesting places, activities, and people.
We share what we have learned about the park's environment. Our work is centered in the Zion Canyon area.
We hope you will enjoy what we offer and that we can provide some ideas for your own visit to the park.
Latest Stories