De Soto Memorial
Florida's history
De Soto National Memorial is located on Florida's Gulf Coast. In 1539, Conquistador Hernando de Soto and his army left Cuba and explored along the state's West Coast. He landed in the Tampa Bay area. The De Soto memorial, located on the south shore of the bay in Bradenton, was founded in 1948 to tell the story of the De Soto Expedition.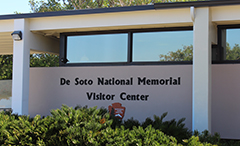 In addition to the almost 500-year-old history of the area, the park offers much in the way of natural beauty and visitor activities. Thousands of visitors each year walk along the shoreline on the De Soto Nature Trail or visit the Living History Camp during the winter months. Other visitors take advantage of the excellent bird-watching in the winter season, visit the beach, have picnics, enjoy boating, and even drop a line for a few hours of fishing.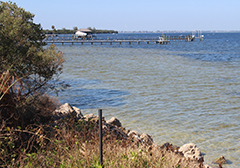 We share what we have learned about this part of Florida history and the very early era of the state's exploration it represents. You will find feature stories about the people, history, and many of the outdoor activities at De Soto National Memorial. We have photographs and multimedia to accompany the stories.
So, take a look. We hope you will enjoy our visit to De Soto and that we can provide some helpful ideas for your own visit to the park.
Latest Stories