New York Metro
The Big Apple shines
New York City is not a location where one might imagine a national park. Instead, New York creates images of high-rise buildings, sophisticated restaurants, arts and culture, and a diverse and large urban population.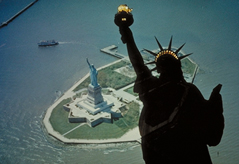 However, the heart of New York, Manhattan, and other areas of the city offer a number of National Park Service historical sites, memorials, monuments, seashores, and recreation areas to enjoy.
In the greater New York City area, visitors and residents are able to learn about American colonial history and the 18th century beginnings of our nation's federal government.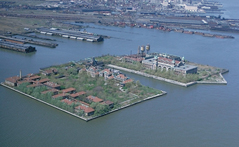 Furthermore, New York City represents perhaps the single-most significant gateway to the nation for a generation or more of immigrants and visitors may experience this at the world-known Statue of Liberty and nearby Ellis Island.
The beaches and recreational areas outside of Manhattan— on neighboring boroughs such as Queens, Brooklyn, and Staten Island and nearby New Jersey— also offer numerous activities and opportunities for family fun.
Latest Stories