San Juan
History, culture, and water…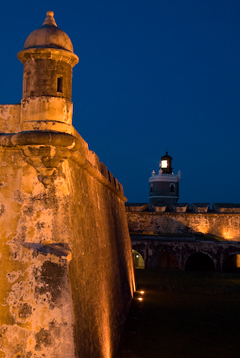 San Juan is the jewel of Puerto Rico. It offers much to the visitor.
With friendly and hospitable people and wonderful sites to see, San Juan is an ideal place to begin a visit to Puerto Rico and to the Caribbean region.
In addition to the San Juan National Historic Site with its forts— San Cristobal, San Juan de la Cruz, and San Felipe del Morro— the neighboring area of Old San Juan presents visitors with countless cultural experiences.
You can enjoy music, art, dance, shopping for arts and crafts, Caribbean cuisine, and five centuries of history.
We share our experiences in San Juan with the feature articles and photographs on these pages.
We hope you enjoy reading and viewing Old San Juan and the San Juan National Historical Site….
Latest Stories