Biscayne
Biscayne Bay's beauty
Biscayne National Park, located a few miles south of Miami in Miami-Dade County, Fla., is 95 percent underwater. The area of the park includes its base station on the undeveloped coast of Biscayne Bay near Homestead, Fla. and Florida City, Fla.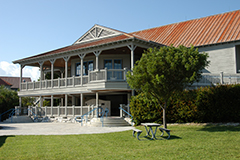 The park is easy to reach for visitors from the Miami area or the Florida Keys. While much of it must be explored by boat, there is much to see and do at the Dante Fascell Visitor Center east of Homestead.
The park includes Elliott Key, Boca Chita Key, several other islands east of Homestead, and the underwater protected areas of colorful coral reef and marine life.
In the bay, park visitors can dive to see historic, protected shipwrecks on the Maritime Heritage Trail as well.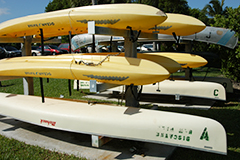 Visitors will enjoy opportunities to take in spectacular views of the bay from the visitor center, to walk along the shoreline, to picnic, to canoe and kayak the bay, to snorkel or scuba dive the waters and shipwrecks of the bay.
We have prepared many features describing the activities, special programs, people, history, culture, and unique features of the park. We hope you will take a look and use our work to plan your next visit to this jewel of South Florida.
Latest Stories