Everglades
America's River of Grass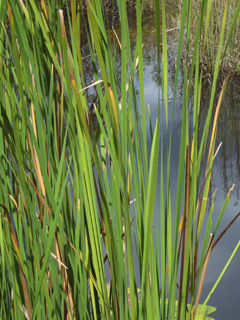 Everglades National Park was formally created in 1947, but its natural beauty and native residents precede the park by centuries and centuries of time.
The river of grass begins south of Orlando and empties into Florida Bay just north of the Florida Keys. It extends across the entire width of South Florida from Naples and Everglades City on the west coast to the suburbs of Miami and Fort Lauderdale on the east coast and Florida Bay to the south coastal areas.
The Everglades, a world-known destination, contains a diverse collection of plants and animals for visitors to enjoy. Among the most popular animals are alligators, crocodiles, manatees, egrets and other wading birds, eagles, and even a non-native species, the Burmese python.
The rare and elusive Florida panther also resides in the greater Everglades and nearby Big Cypress National Preserve areas, but panthers are very hard to find and observe.
The park offers three entry points for visitors. In the north, start at the Visitor Center at Shark Valley along U.S. 41. To the east and south, begin your visit at the Coe Visitor Center just west of Florida City. And for those visiting from the west portions of Florida, start your Everglades experience at the Ten Thousand Islands area Gulf Coast Visitor Center at Everglades City.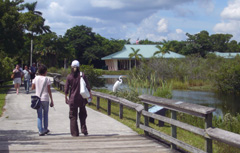 The park offers hiking and bicycling opportunities, camping, fishing, canoeing and kayaking, and numerous other outdoor activities opportunities. There is even a touch of Cold War era American history to see with a guided ranger tour and visit to the Nike missile base within the park.
Many visitors come to the Everglades during winter months for its remarkable bird watching.
Visitors can also learn about the region's long natural history and rich Native-American culture.
Latest Stories