Grand Teton
A grand alpine landscape
Grand Teton National Park is located in Northwestern Wyoming. Geological forces shaped the region beginning about 100 million years ago. The result is mountains towering as high as 13,770 feet, lodgepole pine forests, lakes and rivers, wetlands, and sagebrush-covered flats.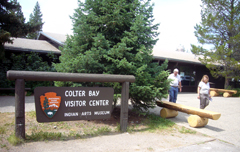 The park offers much in the way of natural beauty and visitor activities.
Thousands of visitors each year engage in mountain climbing, hiking, horseback riding, bird watching, fly fishing, canoeing and kayaking, boating, river rafting, camping, and even miles and miles of scenic drives through the park.
Our writers and photographers explore Grand Teton National Park and nearby Jackson Hole, Wyo., in this section of our Web site.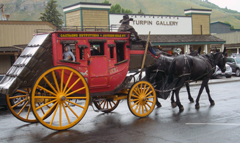 In it, you will find stories, photographs, and slideshows and other multimedia content that highlight some of the park's most interesting plants and animals, places, activities, and people.
We share what we have learned about the park's environment and the regional culture.
You will find feature stories about people, animals, plants, art, and many of the outdoor activities in Grand Teton and nearby Jackson Hole.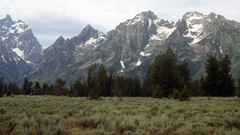 We also offer photographs and multimedia projects to accompany these stories.
Take a look. We hope you will enjoy our work and that we can provide some ideas for your own visit to the park.
Latest Stories