Roosevelt's home undergoes major rehab
OYSTER BAY, N.Y.  – In 1880, fresh out of his graduation from Harvard College and newly married, a young man named Theodore Roosevelt purchased a plot of land overlooking Cold Spring Harbor on Long Island.
The home was built by 1885 and the estate, which Roosevelt named Sagamore Hill, would later become the nation's first "Summer White House" when its owner was president of the United States from 1901 through 1909.
More than 100 years later, Sagamore Hill remains a tribute to President Roosevelt's life. But 100 years can certainly take a toll on a house.
| | | |
| --- | --- | --- |
| | | The house at Sagamore Hill was completed in 1885 for $16,975 and has 22 rooms. After Theodore Roosevelt became president, most of these rooms were constantly filled with guests (Photos by Darci Miller). |
The home is currently closed to visitors, beginning Dec. 4, 2011, as it undergoes an extensive rehabilitation. The project will take three years.
"We're going to bring the house a little closer to what it was when he was here," said Park Ranger Howard Ehrlich.
The project will include work on the house's flooring, heating and ventilation and electrical and lighting systems.
"It's kind of dark in there," said Park Ranger Bernie Muller. "We try to fake you out by telling you it's gas lit, but we want to light it up better."
Muller also adds that humidifiers will be put into the house as to preserve artifacts for a longer period of time.
Exterior work includes rehabilitating the windows, doors, siding and porches, installing a new gutter and drainage system, and waterproofing the foundation of the home.
"We have to hand dig around the rest of the foundation to look for articles that may be buried there, which is gonna be a huge job," said Muller. "It's just required because this is a landmark. You can't bring in a bulldozer and just decide to dig up everything."
| | | |
| --- | --- | --- |
| At right, the windmill on the property was used for wind power to pump water for the house. Next, when the house was first built, there was a view of water on three sides of the hill. As the surrounding land was purchased, the view was slowly obscured by trees. Last, during the time the house is closed to visitors, the rest of the park will still be open. This includes the visitor's center, the museum at Old Orchard, and the scenic nature walks. | | |
Rangers have already begun the process of packing up some of the artifacts in the home, including books, paintings and other small objects. The third floor was closed off to visitors a week or more in advance and, in the final week of guided tours, only the first floor was accessible.
"I know it's sad that you can't get inside, and I'm sad too, but I would come just to see the campus," said Muller.
The park staff is working hard to ensure that visitors still have plenty to do when the house is no longer open.  The grounds include a short but scenic nature walk to the beach on Cold Spring Harbor, as well as the Theodore Roosevelt Museum at Old Orchard, both of which will remain accessible throughout the construction period.
"I got to explore to nature trail on my own and it was positively serene," said Molly Sternin, a park visitor and history major at nearby Hofstra University. "The landscape is gorgeous, very quiet, and well preserved.  I was impressed with how well they did at maintaining the grounds the way TR had kept them."
Sternin is the Events Coordinator of the Hofstra History Club, and organized a club trip to Sagamore Hill upon hearing that the house would soon be closed.
"A friend of mine mentioned to me that TR's house would be closing soon and so my immediate reaction was to jump at our final opportunity to go to the site!," said Sternin. "I was sad to hear that it would be closing, but the plans for renovations seem like they will be great for the site. I only wish it wasn't such a long renovation period."
When the house is closed, visitors will still be able to walk the Carriage Path loop trail, which passes the tennis court and Pet Cemetery and Arbor.
The park borders the Oyster Bay National Wildlife Refuge along the beach.
"We actually have booklets for kids so they can look at the animals, and foliage, and plants," said Ehrlich. "We've got birds of all kinds. Everything from gophers to raccoons to beavers… you name it. It's all here."
There will also be additional activities throughout the grounds while the home is closed.
"Instead of doing house tours we'll be doing ground walks, we'll be doing PowerPoints on Theodore down in the barn, we'll be doing programs every Saturday and Sunday to attract people," said Muller. "Hopefully [visitors] won't drive long distances and be bitterly disappointed to find the house is closed!"
The new ranger-led programs will be on topics such as Roosevelt's presidency, the working farm, and the birds and nature of the area. There will also be some additional exhibits in the museum.
"You'll find anything from Lincoln's hair in a ring given to [Roosevelt] by the secretary of state to a samurai sword given to him by the emperor of Japan," said Ehrlich. "His life is here."
For those that still want to get a feel of President Roosevelt's life in a household setting, the site of his birth is still a viable destination. Located at 28th Street and Broadway in New York City, visitors are able to tour the home where little Teddy grew up.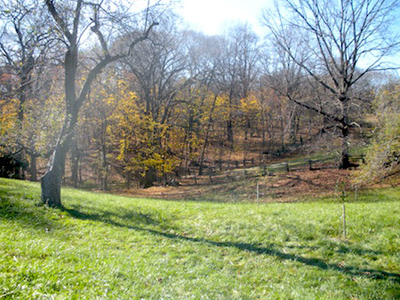 Even though the home at Sagamore Hill will soon be closed, the park's staff is adamant that there is still plenty to do and see.
"Come anyway!" encouraged Ehrlich. "The grounds are magnificent, whether there be snow or what the weather is right now," he said, gesturing out the window to the clear blue sky and brisk 50 degrees. "We like people to come and see what it was like when [Roosevelt] was here."
When the house closes to visitors, it will undergo a six-month period in which everything inside will be packed up and sent to storage.
The actual project is set to begin in June and last about 24 months, followed by six months of moving everything back in.
The plan is to reopen the house in December 2014.
"Come and celebrate his life, because you don't know if you're going to get the chance to come in three years," said Muller.
If You Go
Sagamore Hill National Historic Site
Address: 20 Sagamore Hill Road, Oyster Bay, N.Y. 11771
Telephone: 516-922-4788
E-mail: SAHI_Information@nps.gov
Fees: Park admission and all activities are free. House tours cost $5 per person and are free for children 15 and under.
Hours: The Sagamore Hill Visitor Center opens at 9 a.m., and the first tours begin at 10 a.m. and run until 4 p.m. All buildings in the park are open during these hours as well. The site is closed on Thanksgiving, Dec. 25, and Jan. 1. The park is open every day during June, July and August. During the rest of the year, the park is closed on Mondays and Tuesdays.
Directions: The park is located at the end of Sagamore Hill Road in Oyster Bay, N.Y. By car, take the Long Island Expressway (I-495) to exit 41 North toward Oyster Bay and follow signs to Sagamore Hill.