Lichen Blitz catalogs species found in park
YOSEMITE VALLEY, Calif. — With nothing to save them from a damning several-thousand foot drop except a rope and an unshakable courage, mountain climbers scoured the cliffs of Yosemite, chiseling away at rocks and analyzing samples throughout the park.
Climbers from the American Alpine Club (AAC), in conjunction with scientists from the National Park Service (NPS), conducted a "Lichen Blitz" this past September to catalogue hundreds of species of lichens that had never been previously discovered. The event brought 10 specialized taxonomists from Austria, Germany, Sweden and the United States to help identify lichens in Yosemite's higher elevations.
"Now that's an interesting story," said Linda McMillan, chair of the AAC's Yosemite Committee. "The park rangers and biologists are very interested in what is happening. As climbers, however, we see lichens all the time and are very appreciative of their beauty and tenacity."
The blitz is part of a larger effort by the NPS to help discover lichens at higher altitudes of Yosemite's cliffs. Prior to 2007, many of the park's high-elevation lichens were unknown; only about 150 had been identified when it is estimated that over 500 species exist throughout the park.
"We knew that was an underestimate of lichens that we had documented," said Dr. Niki Nicholas, chief of Resources Management and Science.
| | | |
| --- | --- | --- |
| At right, climber Enga Lokey and park scientist Martin Hutten scale Vernal Falls to chisel samples (Photo courtesy of Crista Lee-Mitchell, National Park Service). Next below, lichenologist James Lendemer takes samples (Photo courtesy of National Park Service). Last, a lichen (Photo courtesy of National Park Service). | |   |
Nicholas was directly involved in collaborating with McMillan and the AAC to facilitate the training and organization of the climbers who would conduct the blitz.
According to McMillan, the relationship between the two organizations began with a bittersweet fiasco when the National Park Service attempted to construct a dormitory building for park concessionary workers near Camp 4, a popular mountain climber destination in Yosemite.
When the AAC filed a lawsuit against the action, the NPS agreed to negotiate to prevent the building's construction, said McMillan. The building was erected on another site when the AAC agreed to offer climbing services to help park scientists learn more about organisms habituated in Yosemite's higher altitudes.
In addition to cataloguing the species of lichens at Yosemite, another motive behind the blitz was to determine the effects of climate change on Yosemite.
"With climate change, species may go extinct in certain areas or they may migrate to cooler places and higher altitudes. If they're used to a certain kind of climate, they'll try to migrate to where the climate is the same," McMillan said. "Yosemite valley is a good laboratory for that."
Future blitzes will determine how climate change and pollution affect the location and migration of lichens. If a particular species of lichens were adapted to cooler temperatures, it would be spotted years from now at higher elevations if climate change continues to increase temperatures.
Similarly, the same lichens will again be sampled at a future date to determine whether nitrogen levels increased in the organism, thus offering scientists insight as to the amount of pollution affecting Yosemite.
For example, scientists have determined that pollution-sensitive species of lichens like Alectoria sarmentosa and Bryoria fremontii will whither in the coming years while more tolerant species like Candelaria concolor, Physcia, and Physconia will thrive in Yosemite's cliffs.
Last September, AAC climbers were able to sample the lichens that give signature Yosemite sites like El Capitan, Half Dome and Vernal Falls their distinctive colors. Scientists identified 100 additional species of lichens in 2008.
Although climbers offered their services for free, there are high costs associated with the identification of lichens in laboratories. The Yosemite Fund, the park's primary nonprofit fundraising organization, and the National Park Service both helped fund the taxonomy efforts.
"We were very glad we received a funding source and to be able to collaborate to conduct this inventory of lichens," Nicholas said. "There has never been an inventory of lichens like this in Yosemite National Park."
Climbers that assist the NPS with the collection of lichens were offered free camping nearby Sentinel Rock, a hotspot for climbers and campers alike. According to McMillan, the collaboration between private organizations like the AAC and public entities like the NPS represents an ideal public-private partnership that other national parks throughout the country should mimic.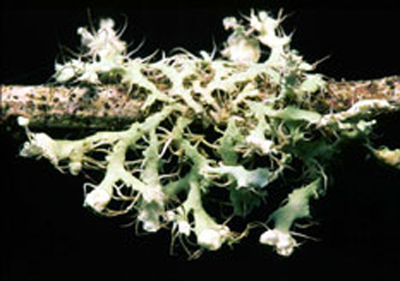 "This notion of 'Citizen-scientists' is very interesting," McMillan said. "We acted with Yosemite in a citizen-scientist role in that we offered our services pro bono to help the park service achieve a great result."
Nicholas has hopes for future blitzes with the AAC to continue expanding the known inventory of lichens in the park.
"There hasn't been a real pulse for scientific inventory since the turn of the century," Nicholas said. "We've had a great relationship with the club that developed over the past couple of years. The AAC was an amazing source for us because they organized all the climbers.
"The Sierra Nevada is a huge place," she said.
Finding lichens at Yosemite
The next time you're in Yosemite National Park, be sure to visit key sites like El Capitan, Half Dome and Vernal Falls. The distinctive color of these rocks is due to microscopic lichens clinging to them like small "starfish", according to the NPS.
October is prime mountain climbing season. If you want to get out an see Yosemite lichens at high altitudes, it is your best month to do so.