Safety is primary concern for managers
The American national parks provide outstanding places for many outdoor activities such as hiking, camping, boating and rock climbing.
Each national park hosts a different environment of wild animals and natural landscapes that contribute to the quality of every visitor's experience.
| | | |
| --- | --- | --- |
| | | At left, a Yellowstone crash (Photo by Jim Peaco, National Park Service). Next, an Everglades alligator (Photo courtesy of National Park Service and Rodney Cammauf). Next, elk at Yellowstone (Photo courtesy of Richard Lake). Next, a ranger with tourists (Photo courtesy of  National Park Service). Next, a caution sign (Photo courtesy of Don Singer). Last, people feeding squirrels (Photo courtesy of Don Singer). |
Visitor safety remains one of the greatest concerns to staff members at all of the national parks. Safety managers attempt to keep accidents to a minimum through the use of tour guides, well-placed signage, information sessions and brochures. Although all these precautions and warnings are in place, the irresponsible and complacent actions of the visitors are often the main cause of accidents in the parks today.
All parks have at least one safety officer who monitors the overall safety conditions of the park. In addition to this position, most parks have a team of employed and volunteer tour guides who inform visitors of precautions they should take as well as answering any questions guests may have.
At Grand Canyon National Park, for example, trails into and out of the canyon can be treacherous and demanding on visitors. It may be comparatively easy to go into the mile-deep canyon, but coming out of the canyon is much more challenging.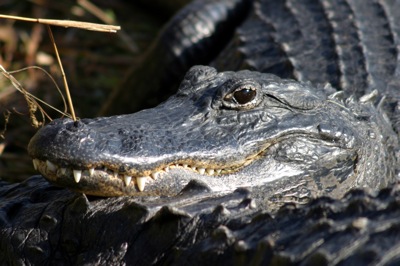 "Search and rescue crews are hired each summer to talk to visitors for the first couple miles of the trail," said Don Singer, safety officer at the Grand Canyon. "They provide first hand education on hiking safety which has helped tremendously and is a very effective program."
Warning signs and barricades are also located throughout the parks, such as at the beginning of the South Rim's popular Bright Angel Trail, informing people of any dangers or extra precautions that should be taken when necessary.
Some of the more popular national parks have additional safety guidelines and regulations that pertain specifically to their grounds because of the common accidents they see at their locations.
Each day hundreds of people visit the Grand Canyon to experience one of the most well known hiking destinations and landmarks in America. Hiking and camping trips can last several days and are not limited to maintained trails. These hiking expeditions can lead to serious problems if they are not done with proper equipment and safety knowledge.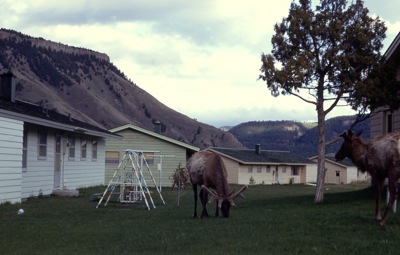 "We don't recommend hiking it [the canyon] all in one day, but some people are determined to do so and they do," said Singer.
Many times, it is the experienced hikers that have the most severe injuries because of their willingness to take risks and go off the designated trails.
Weather conditions at the Grand Canyon also contribute to safety incidents throughout the year. The summer months account for the greatest number of incidents due to heat stress.
Many hikers get heat exhaustion or become dehydrated due to significant temperature increases over the duration of their hike. Hyponatremia (hyper-hydration) is another common problem when people drink too much water and do not have enough sodium from food to absorb it resulting in water poisoning.
"Hikers need to eat and drink while they hike," Singer said. "People think they can just get away with drinking water, but they over hydrate and don't have any food in them either."
But animal bites count for the largest number of injury reports each year, specifically from squirrels.
"People try to feed to squirrels even though we have signs saying not to" Singer said.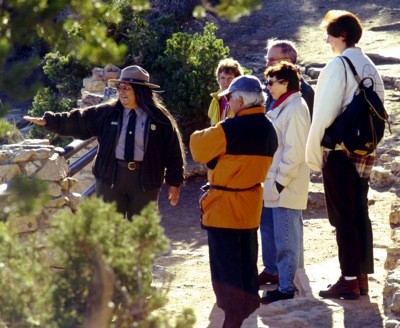 Animal incidents are also seen at Yellowstone National Park in Wyoming, Montana and Idaho, where bison, elk and grizzly bears roam freely throughout the area. During the elk rut in early fall, many of the bulls become more aggressive and go after visitors if they get to close. Grizzly bears sightings can also cause a scare for visitors, but are generally avoidable if simple safety precautions are followed.
"There are few grizzly bear accidents; about one every other year," said Kenneth Meyer, safety manager at Yellowstone. "There are more conflicts with bison and elk bulls in the fall during the rut."
Another safety issue at Yellowstone relates to scalding water burns due to geothermal activity in the park. Visitors who go off the paths may break through the crust and get severe burns from the water below. Other health related issues include heart attacks and death because of the high altitude.
Despite the natural occurrences that cause safety hazards throughout the park, the biggest problem is attributed to modern technology and transportation.
"Motor vehicle accidents are the biggest issue for the safety staff here," said Meyer. "People are constantly looking and taking pictures as they are driving through and end up in an accident."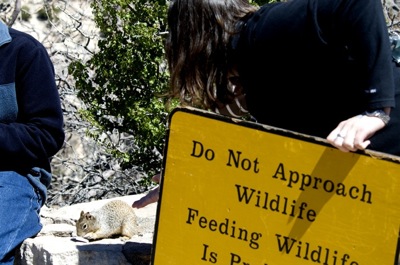 In order to keep the number of injuries and accidents to a minimum, almost all parks provides numerous programs and printed information for visitors. Many interpretive programs lead by park rangers inform people about animal safety while they are at the park, while brochures and online media guides help prepare people prior to their visit.
The maintenance and resolution of safety accidents and issues must be timely in places such as the national parks. Serious injuries can occur at anytime from animals or activities in which visitors partake. Sometimes safety hazards are unavoidable when relating to severe weather occurrences such as in the Everglades.
Hurricanes, lightning and heat acquire for the biggest weather hazards at the Everglades and Dry Tortugas national parks in South Florida. Because of the humidity and warm temperatures in the summer months, many people experience dehydration or heat exhaustion.
The Everglades is also home to many animals that are distinct to the South Florida climate. Alligators, crocodiles, raccoons and tropical birds all find natural habitats within the park. But the biggest animal problem that humans directly encounter comes from mosquitoes and vulture attacks to personal vehicles.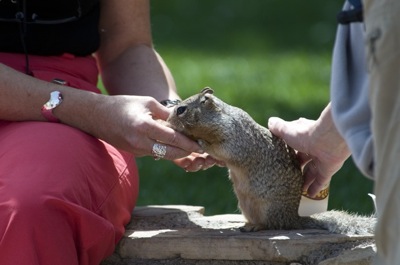 Following automobile rules and precautions while visiting the park can be the best way to avoid problems for visitors and animals.
"Follow the posted speed limits – it's safer for you and the wildlife," said Kat Berry, safety manager at the Everglades and Dry Tortugas national parks.
Visitor safety remains a top priority for park staff and volunteers. From animal safety to geographical hazards, the national parks see a wide range of safety issues that they must deal with daily.
Whether it's a quick day trip or a week-long camping experience, the chance of injury exists for every visitor. It only takes one wild animal or irresponsible action to ruin a trip to the beautiful terrains each of the national parks with hold.
For more information on the safety precautions and preparedness before your visit to any of the national parks, visit http://www.nps.gov.