Recession both good, bad for parks
For national parks, entrance fees are the main way to garner revenue.
For Shenandoah National Park, entrance fees used to give 80 percent back to the park to support park programs, however in the current recession, fluctuating funds mean the park can no longer hire permanent employees.
Superintendent Martha Bogle of Shenandoah National Park in Virginia has spent a considerable amount of time working within the national park system— whether it was 10 years in Congaree National Park in South Carolina or three years in the Blue Ridge Parkway or with her current job as the chief manager of Shenandoah National Park.
Within the past year, Bogle has found the recession has had both beneficial and detrimental effects concerning visitation and spending within the park,
| | | |
| --- | --- | --- |
| | | At left,  trails of Big Cypress National Preserve offer an educational experience. Next, visitors camping and using backcountry in Shenandoah National Park. Last, Yellowstone National Park's natural beauty. (Photos courtesy of National Park Service). |
"In September visitation was up 43 percent, in October it went back down again, but overall for the year it was up 10 percent, which is a good thing. Our backcountry use, camping, and spending in our snack bar was up, but our concessions in terms of our restaurant use and our gift shop revenues were down," Bogle stated.
In the current recession, more and more families are taking vacations at national parks in an effort to save money instead of travelling to different countries, these park vacations are more commonly referred to as "staycations".
At Shenandoah National Park, Bogle's statistics reflect evidence that although families are visiting the parks, they are spending less.
"You know I look at those numbers and what they tell me is people are looking for less expensive items, for example our snack bar usage is up versus less restaurant use. People aren't spending money on mementos at the gift shops, they don't want luxury items, they want things that are less expensive," she stated.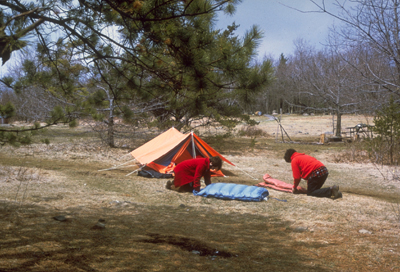 Evidence of the recession's effects can be seen through various forms of mass media, particularly television.
Chinet, a company that provides paper plates, is currently running a commercial in which a young child wants to go out and away but instead, his mother sets up a tent inside the house and provides a happy time at home using inexpensive paper plates. This sort of approach reinforces the idea that people can save money at home during the recession instead of going out and away to spend money on luxury items.
Linda Miller, spokesperson for Yellowstone National Park in Wyoming, reflected similar sentiments of people's wish to participate in staycations.
"Yellowstone has had record-breaking visitation this year," she explained. "The general thought is that people stayed closer to home (in the U.S.) to make their family vacations more affordable, when the dollar is down on the international markets, more internationals tend to visit the park as well."
Pedro Ramos, superintendent of Big Cypress National Preserve in South Florida, reflected a similar experience with both elevated visitation as well as the type of visitor.
"I've seen upward trends. Lately, I've seen a lot of visitors from Europe, particularly from Germany, as well as other parts of this country. I've been very pleased with visitation this year, but in the past few years, visitation has also gone up."
Ramos explains a unique feature of Big Cypress National Preserve that helps attract visitors.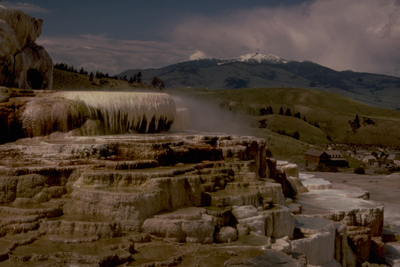 "We are not a fee park, so there has not been an increase in revenue as a result of increased visitation. That said, I am sure the increased visitation has had a positive economic impact to our neighboring communities. What did happen was, demand has resulted in our increased Ranger led activities this year such as guided canoe trips and swamp walks," he stated.
Although Big Cypress National Preserve does not garner revenue in the same fashion as Shenandoah National Park, Yellowstone National Park does.
"Yellowstone (and other NPS areas) collects and retains portions of fees from visitors under the Federal Lands Recreation Enhancement Act and from other authorities," Miller explained. "These funds are used for projects providing a direct benefit to the visitors and for cost recovery related to providing visitor services. Recreation fees collected from visitors include entrance fees, and user fees (such as NPS-provided guided tours, campgrounds, backcountry, camping permits, fishing permits, and other special use permit fees."
The overall consensus concerning the recession is that it has benefitted the national parks, whether it was in Wyoming, Virginia or Florida. Most people are taking "staycations" over the traditional luxury visits to distant locations in the U.S. or to other countries and are looking for ways to spend less money.