Area restaurants offer many choices
FLORIDA CITY, Fla. — After a long and surely exhausting day of exploring Everglades and Biscayne national parks under the hot Miami sun, visitors are likely to have one thing on their mind.
Food.
Unfortunately for the hungry, Biscayne National Park has no restaurants within park grounds, which makes dining the second part of their adventure for the day. There are few choices for eating within Everglades National Park as well.
| | | |
| --- | --- | --- |
| Click on the video at the right to see a slideshow prepared and narrated by writer Nicolette Roque. | | |
Visitors to Biscayne National Park are encouraged to pack picnic baskets, and boaters and campers consider this a given. Bringing your own food is a popular option, since there are picnic tables, trash receptacles and grills at Convoy Point, Adams Key, Boca Key and Elliott Key.
Though the parkís gift shop offers cold sandwiches, ice cream, chips and soda, some visitors may want more. For travelers who do not intend on staying long at the park, packed sandwiches might have gotten left behind or forgotten.
But fear not! There are many nearby restaurants that have become beloved staples for Homestead and Florida City locals. From the variety of traditional Mexican restaurants, to the many unexpected berry farms and their prize-winning treasures, visiting Biscayne National Park can be an epicurean adventure as well.
Rosita's Restaurant
A perfect example of Florida City's Mexican enclave, Rosita's Restaurant offers a traditional taqueria experience. With low prices on homemade tacos and a Mom and Pop d'cor, Rositaís is known for its authentic Mexican food paired with great service.
| | | |
| --- | --- | --- |
| | | At left, Rosita's Restaurant is locally reputed for its authentic Mexican cuisine (Photo by Nicolette Roque). Next, Cracker Barrel serves up country-style food around the clock (Photo by Michael Fletcher). Last, Knaus Berry Farm brings country canning tradition to its customers with their original recipe jams (Photo by Nicolette Roque). |
"The reason I come to Rosita's is because the service is so friendly and the food is so much better than that of chain restaurants," said Jenny Viera, a Florida City local who dines at Rosita's twice a week.
Hailed as one of the few authentic Mexican dives in Miami, the restaurant ís menu features lesser-known, home-style items like chicken chilaquilles and tacos al carbon, while also serving up more familiar Mexican dishes like quesadillas.
Located a few minutes off U.S. 1 at the end of the Florida Turnpike Extension, Rosita's Restaurant makes for a great post-adventure dinner for California refugees and Mexican food enthusiasts alike.
Sonny's Real Bar-B-Q Pit Restaurant
With all-you-can-eat dry rub ribs and famous Sizzlin' Sweet BBQ sauce, Sonny's is Florida City's spot for simple Southern-style food. Located near the beginning/end of the turnpike, Sonny's is close to both Biscayne National Park and the Everglades National Park.
Featuring a salad bar dubbed the Garden of Eatin' and mandatory corn bread servings, Sonny's is the paradigm of Southern-style dining at a reasonable price. Visitors can opt for buffet style or a la carte menu options.

Cracker Barrel
Crackel Barrel Old Country Store is a different kind of chain restaurant. Decorated to look like Southern old country stores, the Florida City space is full of old advertising signs, farm equipment, photos and more. Serving up traditional "Good Country Cookin'" for breakfast, lunch and dinner, this restaurant is more than just a dining experience, but a cultural escape to traditional country stores. Take a seat on the porch rocking chairs and see for yourself.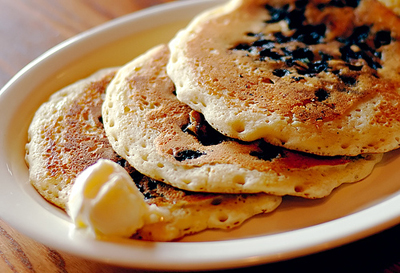 Menu items include "Fancy Fixin's," which are large, traditional country dishes like meatloaf dinners and chicken n' dumplins platters. For breakfast, popular items include sweet potato pancakes and combination platters.
"Cracker Barrel is good, home style food and my family loves it," said Sherry Watson, a Florida City local and Cracker Barrel regular. "What more do you need?"
Knaus Berry Farm
Somewhat more off the beaten path, but definitely worth visiting, is the Knaus Berry Farm.
Located 10 minutes off U.S. 1, this family owned berry farm is famous for its delicious honey-smothered cinnamon rolls and freshly picked produce. Offering a "U-Pick" options for visitors, the farm brings a real farming experience to shoppers looking for locally grown fruits and vegetables.
The Knaus farm also makes its own jams and jellies, including their popular hot pepper guava jelly. Other specialty items include homemade blueberry, cherry, peach and apple pies, as well as traditional milkshakes.
Robert Is Here Fruit Stand and Farm
This Florida City icon is a classic way to end an adventure in the area. Stop by this cultural landmark after exploring Everglades National Park or Biscayne National Park to enjoy live music and fresh produce at Robert Is Here.
Established in 1959, this fruit stand has been owned and operated by Robert Moehling, a farmer and businessman who has worked at the fruit stand since he was six years old.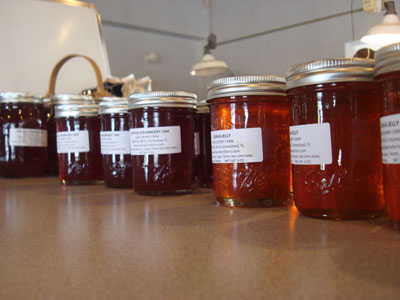 Providing customers with information about new fruits they may encounter at the lively fruit stand, this farmís friendly and fun atmosphere have made it the beloved Redland attraction it is today.
Including a petting zoo and several exotic avians, the farm is not only a place to eat.
With famous fruit milkshakes and country-canned jellies, jams, pickles, salad dressings and sauces, the fruit stand offers more than just fruit.
"My kids ask me to come here for the milkshakes — they love the milkshakes," said Denise Lontano, frazzled mother who tried to keep her children from riding the fruit standís donkey. "It's just a good environment for kids."
Robert Is Here specializes in cultivating varieties of mangoes and citrus, as well as flavored-infused honey. As always, visitors are encouraged to ask Robert, who is always there, about the different types of tangerines and mangoes available.

If You Go
Rosita's
199 W. Palm Dr.
Florida City, Fla. 33034
305-246-3114
Sonny's
33505 S. Dixie Hwy.
Homestead, Fla. 33034
305-245-8585
Website: http://www.sonnysbbq.com/

Cracker Barrel
155 N. Krome Ave.
Florida City, Fla. 33034
305-248-2033
Website: http://www.crackerbarrel.com/
Knaus Berry Farm
15980 SW 248th St.
Homestead, Fla. 33031
305-247-0668
Website: http://www.knausberryfarm.com/
Robert Is Here
19200 SW 344th St.
Homestead, Fla. 33034
305-246-1592
Hours: 8 a.m. to 7 p.m. daily including holidays
Closed September and October
Website: http://www.robertishere.com/