Everglades wetlands suffer from dry season
FLORIDA CITY, Fla. — As South Florida flourishes, the third-largest national park in the lower 48 states is rapidly shrinking.
Recognized as a World Heritage Site, a Biosphere Reserve, and a Wetland of International Significance, the Everglades National Park is not only one of the most vast, but also of the most threatened.
Currently 14 endangered species and nine threatened species call the Everglades home.
| | |
| --- | --- |
| | Fresh water is the lifeblood of the Everglades region. Wildlife tend to live around ponds and lakes such as this one near the Coe Visitor Center (Photos by Sasha Grecco). |
One of these endangered species is the wood stork, a significant indicator to the health and stability of these wetlands. Among other wading birds, the wood stork is vulnerable to water levels.
"Wading birds are a function of the wetlands," Park Ranger Kirk Singer from the Ernest Coe Visitor Center said.
Approximately 250,000 wading birds nested in the Everglades in the 1930s. Jump ahead 60 years to the spring of 1990: 93 percent of that population is gone.
Singer continued to explain that as the marshes dry up during the dry season of each year, November through May, the food supply for birds becomes extremely concentrated in the areas that still have shallow water.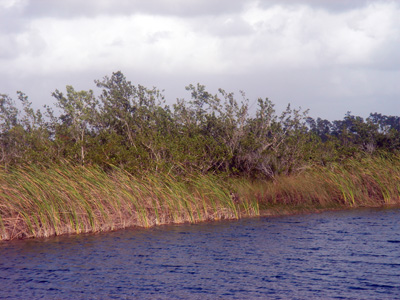 Between 50,000 and 100,000 wading birds flock there and form nesting colonies.
It is important that these marshes re-flood at the correct time otherwise food concentrations are diluted and dispersed before their young have been fed appropriately.
"We should have at least one foot of water right now. It's not supposed to dry up until April. It's only December and there's no water anywhere," Singer said.
The status of the water predicts that this season there will not be an increase in the wading bird population.
If there is not enough shallow water to find food in, their offspring will not be able to flourish. With each year, the success of the dry and wet seasons' are directly related to the number of birds that survive.
Why is this happening?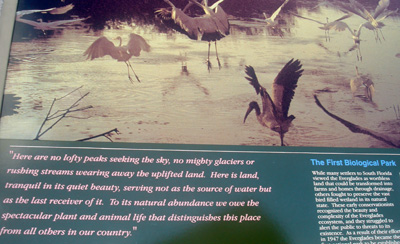 The disruption of natural water flow plays a major role in the depletion of certain species.
Other factors, such as the development of the surrounding area, the presence of pollutants from human activities, high levels of mercury contaminating the water, and hurricanes all affect wading birds from flourishing.
"Like anything else, it is mostly caused by the actions of man over the last 100 years. It's technology, it works for us and against us," Singer said.
Hunting of these birds is now illegal, so the next step is to regulate the flow of fresh water into the park. Over the last three decades, water managers have dumped too much water into the Everglades, forbidding the birds from coming together and reproducing.
Is there any hope?
Water managers are taking a new approach.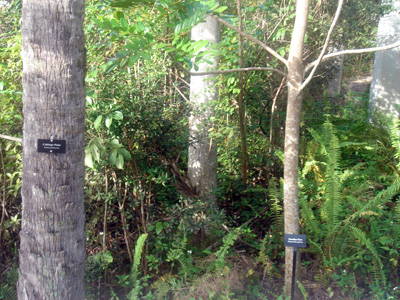 The South Florida Water Management District has hired scientists to help find a balance.
They are focusing on the quality, quantity, timing, and distribution of water into the Everglades.
The National Park Service and State of Florida have agreed to work together to enforce existing water regulations as well as begin to address the increasingly alarming possibility of the extinction of some of these wading birds.
"There was a time when you didn't have to go looking for the birds. You couldn't get away from them," Sharon Marks, a visitor from South Florida stated.
"This year you can't find them anywhere. You hear about endangered animals, but I watched how these started disappearing."
Like all other national parks, the Everglades strives to maintain its most natural condition. Projects are underway.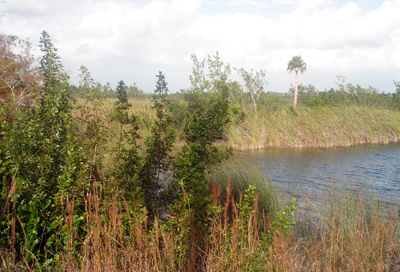 "There has been a lot of talking, but no one has moved any dirt yet," Singer said.
Is there anything you can do?
Natural preservation of water is key.
"What people don't realize is how expensive restoring the Everglades is. We are ending the fiscal year with a large deficit. Millions." Sally Kennedy, lead planner from South Florida Water Management District, said.
Try turning off the faucet while brushing your teeth or washing your hands. Take shorter showers and only run the dishwasher when it is full. And of course, spread the word! It only takes a small effort to save the most significant breeding grounds for tropical wading birds in North America.
If You Go
Directions
Visitors coming from the Miami area: take the Florida Turnpike (State Route 821) south until it ends, merging with U.S. 1 at Florida City. Turn right at the first traffic light onto Palm Drive (State Road 9336) and follow signs to the park. It is approximately 10 miles from U.S. 1 to the park entrance. Visitors driving north from the Florida Keys should turn left on Palm Drive in Florida City and follow signs to the park.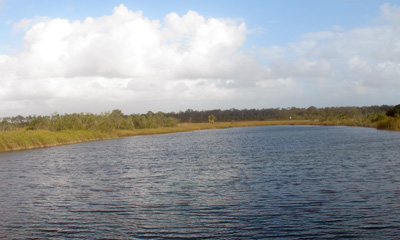 Facilities and Parking
Parking is free at the Ernest Coe Visitor Center. There are educational displays, orientation films, informational brochures and restrooms.
Hours and Days of Operation
Ernest Coe Visitor Center is opened 365 days of the year. From Nov. through April: 8 a.m. to 5 p.m. From May through Oct.: 9 a.m. to 5 p.m. Hours are subject to change and it is advised to call ahead.
For More Information
Everglades National Park
40001 State Road 9336, Homestead, F.L. 33034, 305-242-7700.
http://www.nps.gov/ever/index.htm