Park running events contribute to wellness
Yosemite Falls, the Grand Canyon, Old Faithful— icons of America the Beautiful.
Since the establishment of National Parks, these sacred and protected lands stand as monuments and tributes to the great nation of the United States. Our national parks are a reminder of the natural wonder and the unfettered wilderness that once captivated the imaginations of explorers. Today, our national parks symbolize the pride and strength of America in a historical and natural context.
While our great mountains, valleys and historical sites embody the resiliency of the American nation, the health of our citizens speaks otherwise.
| | | |
| --- | --- | --- |
| | | At left and below, David Magida, a healthcare consultant from Miami, is an avid participant in off-road and obstacle races.(Photos courtesy of David Magida and Spartan Race). |
In her Jan. 10, 2013, article, "New Health Rankings: Of 17 Nations, U.S. Is Dead Last," published by The Atlantic, Grace Rubenstein reports the facts, that are sadly, no longer startling.
Rubenstein quoted co-author of the recent report, Paula Braveman, director of the Center on Social Disparities in Health at University of California, San Francisco. Braveman and her co-authors posed the question: "Is it Americans' rugged individualism and the sense that the most important thing is the individual's freedom, and that's so much more important than doing what's right for society?"
Perhaps what we need is to harness that national pride, the pride we feel when we visit a national park, and attribute that to the health of our citizens.
The pieces are right in front of us.
Since assuming the role of First Lady with the presidential inauguration in January of 2009, Michelle Obama has dedicated herself to Let's Move!, a comprehensive initiative that aims to solve the problem of childhood obesity through nutrition and exercise information and promotion.
In April 2010, President Barack Obama launched the America's Great Outdoors Initiative to foster the appreciation and awareness for conservation and recreation in the 21st century.
Here we have it. From the top down, it only seems like a logical pair.  Americans need to get fit.  We are a land that lacks in ancient wonders of the world, but not wonders of the natural world.  What better way to foster appreciation for natural conservation than providing Americans with an accessible means for physical activity?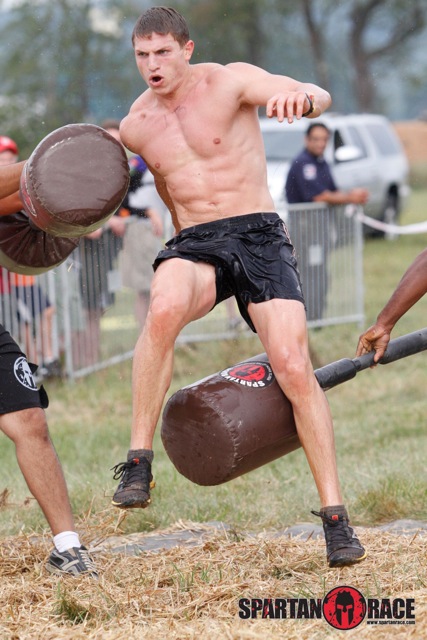 Some have pondered this idea and have hit the ground running, quite literally.
Carroll Voss, director of Overland Race Management, is one such person.
Voss, along with Lee Dunkelberg, assistant director/public information officer, and Jim Glasscock, logistics/course management of Overland Race Management, were captivated by the sheer scope and wilderness of Big Bend National Park in Rio Grande Village, Tex. The three men were, and still are, avid runners, and experienced a sort of epiphany while out on a long-distance training run in the park.
"We had this idea for a multi-stage event inspired by our long training runs," explained Voss, "We have been regular visitors to the park for as long as I can remember."
The trio obtained the necessary special events permits, contacted the Friends of Big Bend, a 501-C3 non-profit group dedicated to the protection and support of the park, and set their plan to action.
Currently in its 10th year, the Big Bend Ultra marathon is one of few events of its kind that are held in a national park.
"It began as a 50-mile ultra marathon in 2004, which was a nightmare, logistically," confessed Voss, "Since then we've changed it to a 51k (31 miles), a shorter distance that attracts more entrants."
The Big Bend Ultra was named "Best Trail Race in a National Park" by Runner's World magazine in June of 2012.  According to Runner's World, "There are only a handful of running races held in U.S. national parks and even fewer trail races. This event includes 10-K, 25-K and 50-K distances on the gravel roads that cross the Chihuahuan Desert terrain of 800,000-acre Big Bend National Park, one of the largest, most remote, and least-visited national parks in the lower 48 states. In the 10-K race, participants run within a stone's throw of the U.S.-Mexico border near the banks of the Rio Grande."
The event continues to grow, a tribute to the increasing popularity of running and extreme, off-road races.
"2013 was a big sell out for us, it's hard to have to turn people away" said Voss, "We have to limit the numbers to avoid impact issues with the environment of the national park."
The growing number of race entrants speaks volumes of the increasing awareness of physical fitness in the United States, while simultaneously bringing awareness and appreciation of national parklands that otherwise may have gone unnoticed.
"More that half of our runners have not been to Big Bend park before," said Voss, "The event definitely does bring some attention.  Runners come from everywhere, from New York, to Washington State to the deep south of Texas.  We have some regular visitors who participate, but the race is definitely an attraction."
While 31 miles is not exactly a walk in the park, the Overland Race Management group continues to diversify the options and get more people involved in their sport.
"It's become an interpersonal program," said Voss, "We've opened up a 10k course to encourage husbands, wives, friends and children to participate in their own event and come along in support of their ultra-marathoning loved ones, it's helped to bring more families to the park and to the annual event."
Running in national parks is a growing trend nationwide, both organized competition and recreational exercise.
David Magida, a healthcare consultant and University of Miami graduate program alumnus, is an avid participant in off-road and obstacle races.
Magida is an obstacle endurance racer who participates in the trail races such as the Spartan race and Super Hero Scramble race series and often races in parks.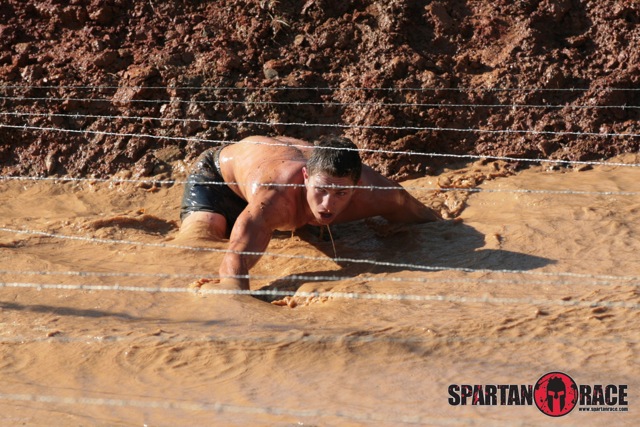 "It's incredibly addicting," said Magida. "What we do is crazy, I love racing because you learn a lot about yourself, you don't know what you are capable of until you push yourself to absolute limits.  From full body fatigue to heavy wet shoes, running up and down a mountain for 10 hours forces you to ask yourself, 'how much am I willing to suffer to achieve my goals?'"
Call them crazy, but obstacle endurance has seen a huge increase in popularity.
What started with three to four thousand race participants about two years ago has grown to over eight to ten-thousand runners spread across multiple days, heats and classes, according to Magida's estimates.
This rapid rise in popularity can be credited to off-road race founders, who combined their own love of nature and physical fitness to encourage others to participate.
Dan Sholly, deputy director of Texas State Parks and creator of one of the Crater Lake National Park and Kilauea Volcano Rim Runs and Marathon in Hawaii Volcanoes Nationl Park races, started out by getting park rangers into fitness.
"I was the newly appointed chief ranger at Crater lake NP, coming from Yosemite NP.  It was apparent that the staff needed some inspiration and goals for improving their physical fitness.  Physical fitness was an important attribute for rangers to successfully carry out their search & rescue, law enforcement, and fire suppression duties," said Sholly.
"As part of our staff exercise routine, many of us started running around portions of the 33 mile crater rim. It was beautiful and inspiring.  A totally different experience from when you ride around in your car," Sholly said. "I decided to have a fun run at the end of the season for any staff who were interested and then decided that we should invite the public for the experience also."
Through his years of experience, Sholly knows the degree of attention that must be paid to the delicate natural sites when hosting races and events.
"At Hawaii Volcanoes, the run was all on trails. Runners had almost no impact on volcanic soil trails.  Some complained that runners would bring in exotic plants on the soles of their shoes. So we set up "scrubbing stations."
Before the race each runner had to have their "soles scrubbed'…true and pun intended.  After 25 years of running, no one ever could show a physical impact….trail erosion, exotics, etcetera," said Sholly.
While they are few and far between, various parks host organized running races of their own: the Dipsea Race in Northern California winds through the Muir Woods National Monument, the Rim Rock Run in Colorado National Monument, and the Margaret Anderson Memorial 5k at the Chesapeake and Ohio Canal National Historical Park in Washington D.C.
Cuyahoga Valley National Park offers a Fall Running Series to encourage park visitors to explore the terrain while taking in the fresh air of a trail run.  The park also organizes a "Full Moon Run" held on nights when the moon is bright enough to illuminate the running paths.
The park's own press releases demonstrate the appreciation and success of the running program and its participants.
"We started out with a small group of runners. People keep telling their friends about how much they enjoy this event, and it has continued to grow each year," said Fall Running Series founder and Conservancy for Cuyahoga Valley National Park Finance Committee Chairman Guy Gadomski. "People have really responded to the Fall Running Series because it offers something completely different from other running events- a chance to compete with others in a unique set of races while being surrounded by the amazing fall backdrop of a national park."
Individuals are taking advantage of the scenic and historic lands in their own communities and across the nation as an ideal exercise spot.
In May of 2011, writer Katie Arnold of Runner's World magazine listed Acadia National Park (Maine), Yosemite National Park (California), Mount Rainier National Park (Washington), Rocky Mountain National Park (Colorado) and Zion National Park (Utah) as five of the best trail runs in America's national park system.
Here in South Florida, we too have abundant opportunity to take running from paved sidewalks and suburban roads to the trails of national parks.
Everglades National Park offers a plethora of hiking and running trails throughout the areas of the park including Pine Island, Shark Valley and Flamingo.
Regardless of the region, running and outdoor recreation in national parks is a step in the right direction for the health of American citizens and an increased appreciation for national parks.
"It's an excellent opportunity for people, even just getting out hiking or walking, I think it's a growing thing," said Voss. "It's a great fitness opportunity to get outside, out of our neighborhoods and experience nature."
Sholly agrees.
"The runs/walks get visitors out of their cars and into the experience of the park. Running in a park can be and should be spiritual adventure and experience," said Sholly.