The Mid-Atlantic
The Mid-Atlantic Region includes national parks, national historical parks, national military parks, national historical sites, the National Mall in Washington, D.C., and other National Park Service facilities.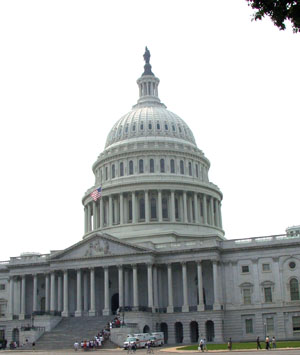 The region is filled with historic sites from the Revolutionary War and the Civil War that are found in Virginia, Pennsylvania, West Virginia, Maryland, Delaware, New Jersey, and the District of Columbia. The region includes the collection of memorials and parks of the nation's capital as well.
In Washington, D.C., visitors are drawn to the National Mall, with its impressive collection of monuments, historical sites, and museums.
The mall presents to America and its international visitors such world-known monuments and memorials as those built in memory of Washington, Lincoln, the Vietnam War veterans, and World War II veterans. It also offers the amazing Smithsonian Institution and its museums celebrating our history and diverse cultures.
The nation's executive manion, The White House, is near one end of the mall and is part of the President's Park. And, of course, the nation's Capitol Building is at the other end of the two-mile mall.
Just outside Washington, in suburban Virginia, is the newest addition to the National Air and Space Museum of the Smithsonian Institution is located near Dulles International Airport. The Steven F. Udvar-Hazy Center, opened in 2003, is the companion facility to the museum on the National Mall. The facility houses a stunning collection of historic airplanes that have played a part in world and national aviation history and development.
And not far from the nation's capital is one of the oldest national parks, Shenandoah National Park in the Blue Ridge Mountains of Virginia. Shenandoah National Park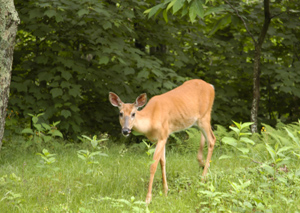 cuts a north-south path through northwest Virginia, about two hours from Washington, D.C.
The park includes a large section of the historic and legendary Appalachian Trail, which hikers can follow from Georgia to Maine. Shenandoah National Park's mountains overlook the famed Shenandoah Valley and North and South Forks of the Shenandoah River. The park rises to nearly 4,000 feet over the valley below and offers visitors opportunities to hike, bicycle, canoe and kayak, camp, horseback ride, and a number of other outdoor activities.