Native American burial sites protected
You have made it a goal to visit most, if not all, of the National Park Service's 397 locations. Ready. Set. And you're off.
You visit the Hopewell Culture Natural Historic Park in Ohio. You continue your journey to the Effigy Mounds National Monument in Iowa.
Among the scenic sites and greenery, you can't help but notice the striking mounds that make up a part of these parks. You stand on top of the tallest mound and you can't help but begin to wonder what happened to the people who carefully crafted these mounds.
| | | |
| --- | --- | --- |
| | | Click on the video at the left to view an audio slideshow about Native American burial sites and park policies prepared by writer Saira Sumbal. Photos courtesy of the National Park Service. |
You look out into the blue sky, and ponder on the sacredness of these mounds are to the people before you.
"People came together to build these places to solidify ties, so it has a lot to do with building communities. People were very concerned with honoring the dead, and that the ancestors were part of their community," said Bret Ruby, an archeologist at Hopewell Culture National Historical Park.
Ohio's Hopewell Culture National Historical Park mounds are particularly unique, given the geometric patterns in which the mounds were built. The parks mounds were used for ceremonial and social activities and evidence suggests the mounds were built with human hands.
| | | |
| --- | --- | --- |
| At right, a Native American burial mound at Ohio's Hopewell Culture National Historical Park. Below, the layout of the Hopewell site (Photos courtesy of the National Park Service, Hopewell Culture NHP, Hopewell Mound Group). | | |
"About 2,000 years ago, groups of people came together and built different types of earthwork for ceremonial purposes, and they had a rich tradition," said Jennifer Pederson Weinberger, superintendent of Hopewell Culture National Historical Park.
In 1990, the Native American Protection Repatriation Act (NAGPRA) was introduced as a process for museums and federal agencies to ensure that Native American cultural items, such as human remains, funerary objects, and sacred objects, be returned to the appropriate Native American group to which the items were associated.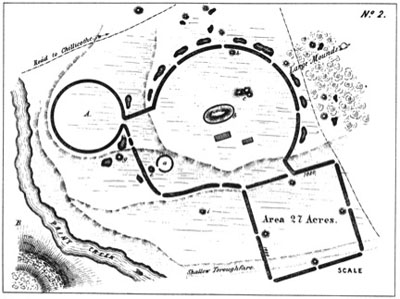 Native American mounds in the United States, which are considered sacred burial sites for Native Americans, are subject to NAGPRA regulations. Funerary objects are often buried in mounds.
"There are two parts of NAGPRA, and the first part is the remains and funerary objects. The second part is what you do when you are excavating and find such objects," said Catherine Moore, cultural resources program manager for the National Parks Conservation Association (NPCA). NPCA is an independent and nonpartisan organization that seeks to protect and address issues of the National Park System (NPS).
"NAGPRA is a very positive law that has prompted us to reach out and engage Native American tribes," said Ruby.
NAGPRA has come under criticism over the years, as a program that has been poorly enforced due to a lack of funds and a neglect of the policy by park officials. Some officials, however, have made an effort to ensure that NAGPRA is enforced in their parks.
"Whenever we undertake a major finding effort, we consult with tribes," said Jim Nepstad, superintendent of Effigy Mounds National Monument.
Effigy Mounds National Monument has approximately 200 Native American mounds. The mounds are considered sacred to the monument's 12 affiliated Native American tribes.
| | | |
| --- | --- | --- |
| The beginning of a walkway with educational signage at Hopewell Culture National Historical Park (Photo courtesy of the National Park Service, Hopewell Culture NHP, Hopewell Mound Group). Below, Fire Point at Effigy National Mounds Monument (Photo courtesy of Effigy National Mounds Monument, National Park Service). | | |
Others have seen the positive effects that have surfaced as a result of NAGPRA regulations. Particularly for park services faculty and staff — the ones that are responsible for the enforcement of NAGPRA.
"In a sense, NAGPRA has made people in parks very sensitive to cultural issues," said Moore.
Officials in park services did not always treat Native American burials in a culturally sensitive manner. The 19th century proved to be a difficult period for the excavation of Native American objects and artifacts, as poor efforts resulted in the loss of many of these objects.
"In the past, archeologists or scientists have handled contents or artifacts for scientific inquiry and to a degree lost the idea that these are people who lived and died on the land," said Nepstad.
NPCA has made efforts to ensure that NAGPRA regulations have been enforced. Part of NPCA's core values is diversity. Part of promoting this value is to preserve the nations diverse heritage by ensuring parks are dedicated to preserving items they find.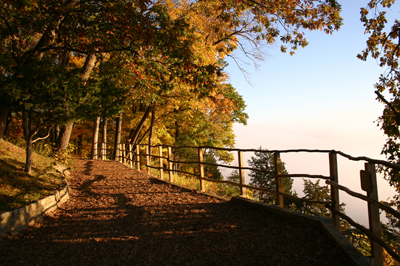 "Part of what my team has done for the last 10 years is assessing how well parks are equipped in fulfilling their responsibilities," Moore said.
NPS's National NAGPRA program has ensured NAGPRA is enforced, particularly through its training programs that it offers for park officials.
In the training, officials can learn about the background of NAGPRA, notices, grants, and penalties involved with the legislation.
NPS encourages both senior and new national park employees to attend the session. NPS also offers webinars, where employees can receive NAGPRA training without leaving their offices.
"The national program has a great training program," said Moore on NPS's commitment to enforce NAGPRA.
NAGPRA authorizes federal grants to Native American tribes and organizations in an effort to aid with the documentation and repatriation of Native American artifacts. The NAGPRA Review Committee acts as a facilitator to resolve disputes over repatriations under NAGPRA regulations.
"To a degree the passage of NAGPRA was for the parks to reflect on whether it was appropriate to engage in activity. Parks can essentially be cemeteries," said Nepstad.
Those opposing NAGPRA regulation argue that the legislation hinders the general public's right to be educated about Native American groups, since artifacts and remains become under the supervision of the relevant Native American group.
| | | |
| --- | --- | --- |
| A Native American burial mound at Effigy Mounds National Monument. | | |
The mounds are sacred to many, even to those that cannot trace back their lineage to the mounds.
"For me, it's a window into the past of the people who took the time and effort to make them. I see it as a very special place that needs to be honored today so that other people come and see these different monumental works of art. For me, it just brings back a sense of awe of what could be accomplished 2,000 years ago by groups of people," said Weinberger.